3D Television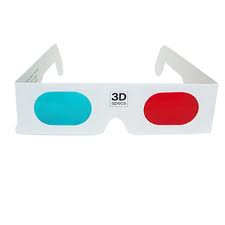 3D Television – it's finally, properly, among us!
Yep, the latest technology to enhance your viewing pleasure is here and, quite literally, in your face, with 3D TV. 3D High Definition Televisions are now available to purchase to enable you to watch 3D content in the comfort of your own homes. Initially purely located in the realm of the cinema, 3D content is now available in a variety of sources, from 3D Broadcast TV, through 3D Blu-ray, to 3D video games, all able to be viewed with the aid of a 3D ready HD TV.
Here at 3dhdtvs.tv we will lead you through the 3D maze, giving you all the latest news, reviews and answers to your 3D queries. From 'how it works', to the different types of 3D TV available, to how to actually get it at home, you will find all things 3D, HD and TV here with us.