Calling all bargain hunters looking to take their first tentative steps in to the 3D TV market........We present to you, the LG 42PW450T. Now, the first thing to notice about this 3D TV is the fact is's missing some HD. That's right. This is not a 3D HD TV (in the 1080p sense) but we thought we'd take a look at ...
Yes, we know it's 2012 but we're taking a look at one of Samsung's fantastic 2011 range 3D HD TVs - this is still pretty darned cutting edge you know!The Samsund UE46D7000 is a LED powered 46' object of beauty. The extremely thin bezel means that you can pretty much take out your old 42' screen and dump this one ...

Behold, an entry level 3D capable AV reciever from the people at Yamaha! Availabe in silver (ouch!), titanium or black, the RX-V367 is a resonable sized and fairly good-looking hunk of metal that should blend in comfortable with the rest of your AV gear - as long as you pick the correct matching colour of course. On the front ...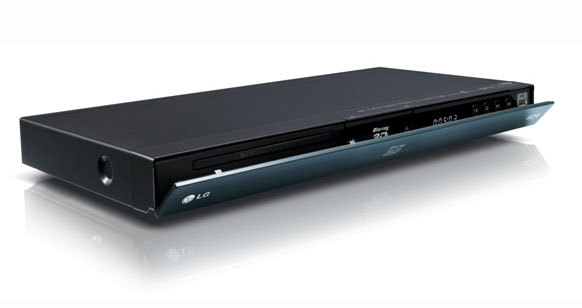 To go with LG's dazzling array, already, of 3D capable TVs, the Korean electronics behemoth has decided to release a 3D capable Blu-ray player to pump some 3D content as well as display it. So, what we have here is a keenly priced and capable Blu-ray player with the bonus of it being able to handle new-fangled 3D content. Physically, the ...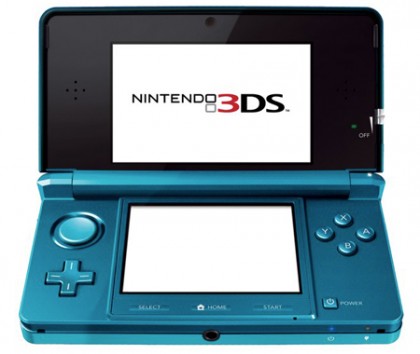 The Nintendo 3DS had it's official European launch in Amsterdam today where it was confirmed that the hand-held will be available to buy in the UK from March 25th. Pricing was not confirmed by Nintendo but estimates, by those that know such things, have put a figure of around £230 for the 3DS in the UK. Along with the console, several 3D ...
Hot on the heals of Nintendo and their glasses-free 3D portable gaming platform, the 3DS, LG have announced that they will soon be bringing out a new 4.3' smart phone display featuring a similar technology. The LCD screen will have a native resolution of 480x800 pixels and create it's 3D image by splitting images in two, thereby firing one at each ...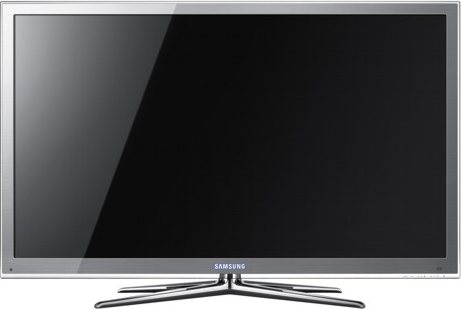 For those of you with a big lounge and deep pockets, we have the Samsung UE65C8000 - a giant amongst TVs. This 65' beauty is one of the largest LCD 3DHD TVs money can buy and is definitely encroaching on the size of panel normally reserved for its plasma based cousins. Being a Samsung, the LCD technology in use here is ...
You've probably, by now, heard of the BDP-S570. In fact, a lot of you probably already own one, but if not, and if like us, you're a bit on the slow side, we'll try and explain to you why you'll probably want one. The Sony BDP-S570 has already won a prestigious 'Best Buy' award from What Hi-Fi and it hasn't ...

What do we have here then? Well, it's Panasonic's stab at a more 'entry-level' (in comparison!), consumer driven 42' plasma full HD 3D television - 3D HD for the masses! This has come as a slight u-turn as Panasonic were only initially planning on produing it's 3D HD plasma tellies in largeer screen formats, such as 50' and 60' screens. ...
Pioneer has recently announced a new range of three home cinema systems all of which support 3D passthrough and all of which have a subwoofer/receiever combo to cut down on the space requirements. The range consists of the HTP-610 (pictured above), HTP-SB510 and HTP-FS510 with the HTP-610 being a fully-fledged 5.1 system, the HTP-SB510 being a 3.1 channel soundbar system and ...